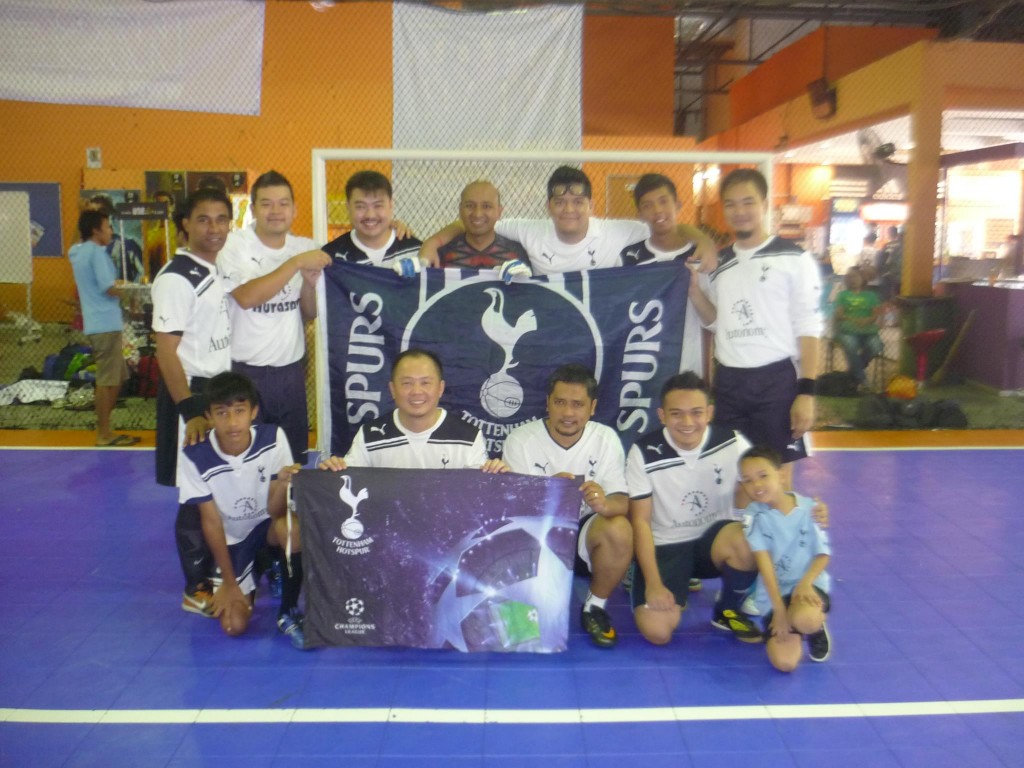 As captain of our Futsal team, I would like to thank the committee for sponsoring the team in this tournament. Though we didn't make it through to the semis, it was good to see we being the oldest team on the block slogging it out with our much younger n faster opponents and have them a run for their money!
We may have lost to Liverpool, United and Newcastle but we gave a good account of ourselves against them.
However for me, the most important match was against Arses … They were joint favorites to win the tournament n were very skillful n extremely fast… However we stunned them n won 2-1! We were leading 2-0 actually before they got one back…luckily time ran out or another 5-2 could have been in the making! ;))
They fell into the trap of playing to our slower tempo n we nip them!
Well, I am proud of the team. We can go out this tournament with our head held high!
Audere Est Facere!
COYMS!!!
Report by Futsal Team Captain, Leonard Chua