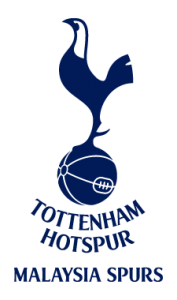 Be a member of the Official Malaysia Spurs Supporter and enjoy all the benefits!
The annual fee of only RM50 will get you :
Personalized Malaysia Spurs Fan Card (which will entitle you to discounts at participating outlets)
Malaysian round neck T-shirt (new members only)
Malaysia Spurs Car sticker
Access to MySpurs Forum
Note: There is a one time only RM50 application fee payable.
Please download the Membership PDF and follow the instructions on how to become a member.
We look forward to your energy and support at our events. COYS!