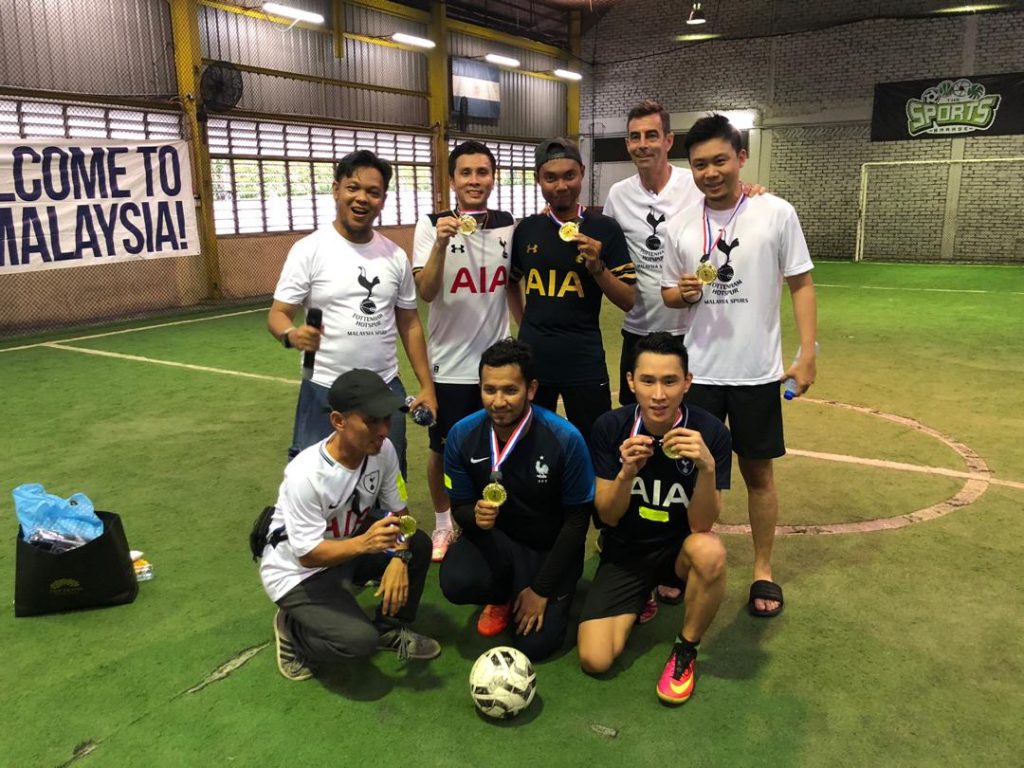 MySpurs Day 3 was held on 1st Dec 2018 at Sports Garage, Petaling Jaya. We had more than 100 turn out for the third edition of the event. Some of the activities that were held include futsal clinic for the kids by Feisal Zain (certified coach) and Steffi Kaur (national ladies futsal player), mini futsal tournament, prize presentation to our Facebook competition winners, clown performances as well as games for young children. Most importantly, is the opportunity for MySpurs family fraternity to mingle and socialized with each other.
We invited some guests from Pusat Jagaan Amal Asyura to participate in the futsal clinic as part of our corporate social responsibility program. Beside making cash contribution to the home, we invited the kids to the event because we feel that we need to spend some time with them so that they know the society still cares for them.
The mini futsal tournament was won by Team Clive Allen which overcome Team Gary Stevens in the final.
The committees would like to thank Gary Stevens for taking time off to grace our event despite just touched down in the morning, Feisal and Steffi for helping out for the futsal clinic as well as those members and non members who attended the event. Without the support from all of you, we don't think the event will be as successful. We hope that we can continue to organize future editions of this event on yearly basis.
For more pictures of the event, please click here.