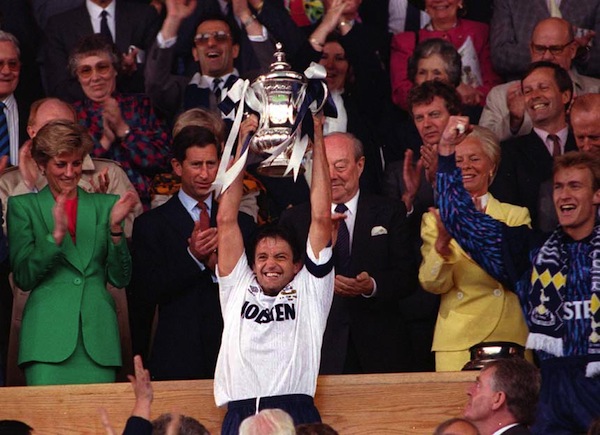 A model professional in the modern era, Gary Mabbutt played over 600 games for Spurs in 16 years before retiring in at the end of the 1997-98 season.
Numbers alone don't tell the whole story though. Mabbutt battled throughout his career against the effects of diabetes and managed to overcome a serious facial injury in 1994 and a broken leg that ruled him out of the 1996-97 season.
Signed for £105,000 from Bristol Rovers in August 1982, Mabbutt soon tasted glory in the 1984 UEFA Cup triumph before forming one of the best central defensive partnerships seen at the Lane with Richard Gough in the 1986-87 season which saw us finish third in the league, reach the semi-finals of the League Cup and, unfortunately for him, saw a deflection off Mabbutt which helped Coventry City to victory in the 1987 FA Cup Final.
Awarded the MBE and winner of 16 full England caps, Mabbutt's proudest moment came when he lifted the FA Cup for Spurs at Wembley in 1991.
Appearances/goals: 477/27 (Lg), 47/5 (FAC), 62/2 (LC), 25/4 (Eur).
BOOK NOW! Only 50 Seats Available!
Date : 27 March 2012
Time : 7.00pm
Venue : Pacific Ballroom A, Seri Pacific KL (formerly Pan Pacific)
Malaysia Spurs Members : RM80 per seat (plus spouse and/or children only)
Non-Members : RM150 per seat
Reserve your seat/s in a few easy steps!
1) Transfer/Deposit to:-
CIMB Account Name : Kelab Penyokong Tottenham Hotspur Malaysia
CIMB Account Number : 14610000998102
2) After payment, EMAIL Club President at spurswong@gmail.com with:
a) Full Name as in MyKad
b) Malaysia Spurs Membership Number (if any)
c) Number of Seats Reserved
d) RM Amount of Transfer/Deposit
e) Time of Transfer/Deposit
IMPORTANT
1) You should receive a reply to your email to confirm your reservation.
If reply not received within 48 hours, please SMS a query to 0123338900.
2) Keep ATM Receipt (or printout if internet transfer) and exchange it for Official Receipt / Invitation/s / Lucky Draw at the Registration Counter on 27 March 2012.
Those wishing to join us as a member before this event should click here.