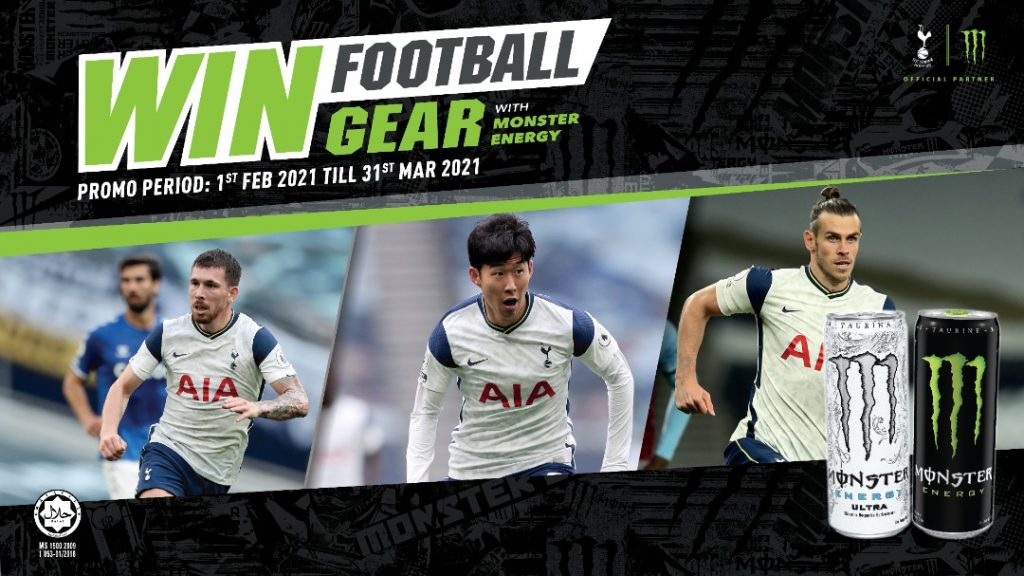 One of the proud partners of Tottenham Hotspur, Monster Energy is organizing a simple contest where you have the chance to win prizes such as Monster Foosball Table, Tottenham Hotspur X Monster Football Jerseys and Monster Energy Footballs.
All you have to do is purchase 2 Monster Energy products, upload the receipt as proof of purchase, fill in your personal details and answer a simple question about Tottenham Hotspur.
For more information, please visit www.monstercontest.com.my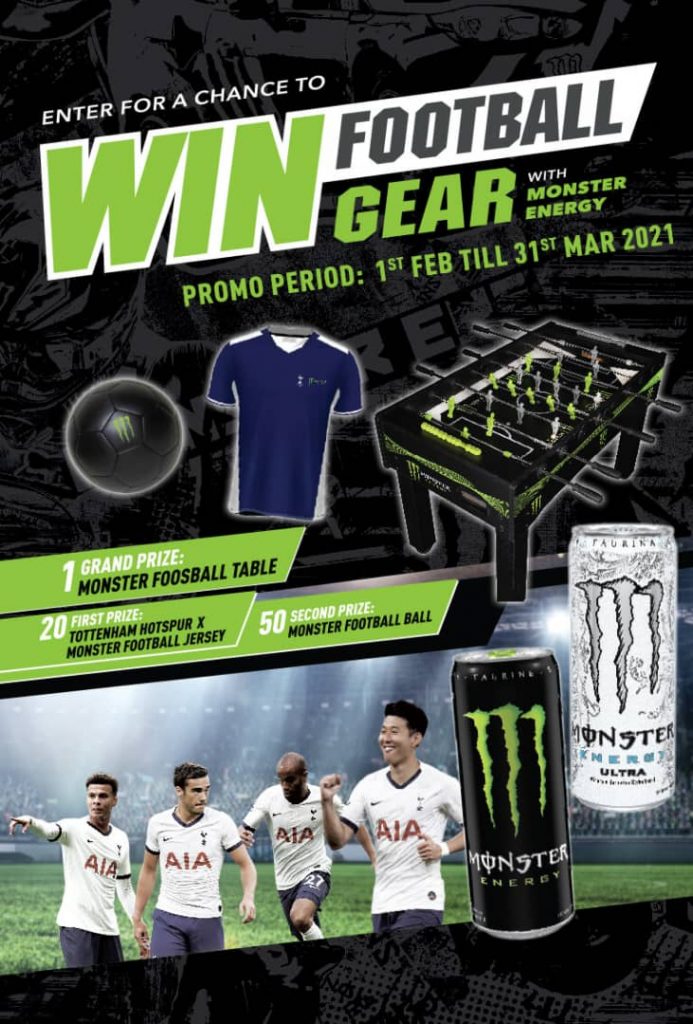 What are you waiting for? Go to a store and grab the Monster Energy drinks to join the contest now.
We are also proud to inform that MySpurs will be organizing a few online events and contests with the support from Monster Energy. Follow our facebook page for more info.